Director of Customer Success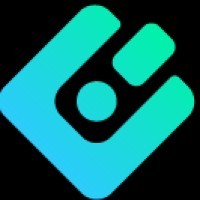 Con.doit
Job Functions:
Customer Service, Sales & Business Development, Data Science, Quality Assurance
Employment Types:
Full-time
Locations:
Birmingham, AL, USA
Compensation:
85,000 USD per year
Director of Customer Success
Department: Customer Success
Location: Birmingham, AL - 30% remote work - 20% travel
**Salary: $**85,000 Annually
Company Background: Con.doit is a fast-growing, Birmingham-based energytech company building digital twins of commercial and industrial electrical systems. We're taking antiquated, paper-and-pen processes of data collection and turning them on their head, with a tablet application that walks and electrician through the careful and detailed collection of electrical system information, building a digital replica of that system in the cloud to be used for analysis, regulatory auditing, and monitoring. We intend to disrupt the electrical installation and maintenance industries in the span of just a few years and we'd like you to be a part of it.
Position Description: Con.doit is looking for a proactive Director of Customer Success to establish and lead strategies around customer acquisition, retention, and support. In addition to creating long-term strategies for customer retention, this candidate will manage day-to-day customer support activities. Candidates for consideration must have a strong customer support background, poised presentation and speaking skills, and well organized. This is a salaried, full-time position.
Key Responsibilities:
Develop and implement scalable customer success strategies
Provide clear understanding of product features to customers
Establish lasting product adoption with new and existing customers
Identify and pursue expansion opportunities for existing customers
Educate customers on objective-based strategies to achieve their desired goals with our product
Measure and analyze customer interactions within internal tracking system
Conduct regular communication with customers
Refine strategies based on customer data and feedback
Desired Qualifications:
Previous SaaS-based work experience
Metrics-driven mindset
Thorough understanding of product development
Desire to learn about the electrical, construction, and maintenance industries
Strong project management skills
Excellent written and verbal communication skills