Senior Content Writer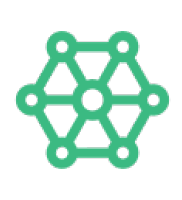 Relay Payments
Marketing & Communications
Atlanta, GA, USA
Posted on Tuesday, April 25, 2023
Senior Content Writer
[Atlanta, GA]
About Relay Payments
Relay Payments is a venture-backed startup, building a contactless payment network in the transportation and logistics industry. Our mission drives everything we do! The transportation and logistics industry has continued to run on cash and checks since the 1970s. Relay Payments is spearheading the modernization of payments, pushing the industry into the 21st century. We work with the largest Carriers, Freight Brokers, and 3PLs in the United States who care about their Drivers, and help ensure that their products get to shelves quickly for consumer consumption.
About The Role
In this highly creative and execution-oriented role, the Senior Content Writer will plan, write, produce, and analyze various types of content to expand our company's digital footprint, help generate and nurture sales leads, and position Relay as thought leaders.
Write and produce content in varying formats from blogs, research reports, whitepapers, emails, product overviews, social media posts, press releases, video scripts and presentations.

Use search engine optimization (SEO) strategies and best practice to increase traffic to the company content to maximize the online visibility of our website in search results.

Partner with marketing ops to analyze the performance of key performance indicators (KPIs) to measure if your strategy is successful or identify areas for improvement.

Collaborate with designers, the marketing team, sales reps, and external influencers and industry experts to produce high value content pieces.

Manage Relay's social media strategy across B2B and B2C channels to drive on-platform engagement, customer acquisition and influencer marketing.
About You
You love to write.

You are Bold with BIG ideas.

Not only are you an ideator, you are a storyteller. You love to bring a concept to life through words, design, data visualization and different methods of content delivery.

Understanding and empathy with our audience to determine the right message, right channels, and right time to connect with the people we serve.

Exceptional writer with a strong understanding of grammar rules and how to construct clear sentences.

Ability to produce long form content including research reports, thought leadership articles, and whitepapers.

Impeccable time management skills with the ability to work to deadlines whilst also working independently and juggling multiple projects with different objectives simultaneously.

B2B experience required.
Our Core Values
Invent the Future

- We embrace the spirit of invention, the idea that there's always a better way. Together we dream big, fail fast, drive forward, and find creative solutions where others see roadblocks. We prize grit, resilience and speed as we work to transform our industry and to move it into the future.




Own the Work

-

Our work is a source of personal pride and fulfillment. We're here because we relish a challenge and enjoy the exercise of proactively identifying and solving problems. We understand the power of accountability and are in constant pursuit of "more and better" for our customers, our partners and ourselves.




We're in it Together

- We're all in, committed to, and driven by our shared ambition and vision; we understand that alignment and collaboration are imperative. We set aside our ego to actively sync with one another, becoming greater than the sum of our parts. We are consistently open and generous with information, clear, concise and direct in our communication.
Why Relay Payments
This is a game-changing chance to join a well-funded, fintech start-up at the "ground floor".

We are generously sharing equity in the company - everyone's an owner!

We invest in your future with our 401K match program and on-staff Career Coach.

Do what's best for your mental, physical and emotional health with our "Unlimited/Be Reasonable" PTO policy.

We offer competitive benefits including medical, dental and vision insurance.

And lots, lots more!
Relay Payments is an equal opportunity employer. At Relay Payments, we make all employment decisions, which include hiring, promoting, transferring, demoting, evaluating, compensating and separating, without regard to sex, sexual orientation, gender identity, race, color, religion, age, national origin, pregnancy, citizenship, disability, service in the uniform services, or any other classification protected by federal, state or local law.