Client Success & Key Account Manager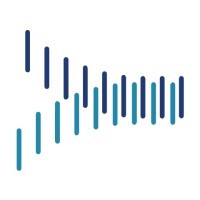 Acclinate
Customer Service, Sales & Business Development
Remote
Posted on Sunday, July 2, 2023
Acclinate Inc.
Client Success & Key Account Manager
Remote · Full time
Acclinate is searching for an exceptional Client Success & Key Account Manager to join our growing team.
Description
As a Client Success & Key Account Manager, you will play a crucial role in Acclinate, serving as the primary point of contact for key pharma accounts. Building strong relationships, understanding client needs, and providing valuable guidance will be your top priorities. You'll work closely with Acclinate's internal teams to develop customized solutions, ensuring that clients fully leverage our products and services to achieve their desired outcomes.
In this position, you will conduct regular business reviews with clients, addressing concerns, identifying areas for improvement, and acting as the voice of the client within Acclinate. By providing feedback and insights, you'll help drive product enhancements and improvements. It will be essential to stay up-to-date with industry trends, regulations, and market conditions, allowing you to identify new business opportunities and support account expansion.
Responsibilities:
Identify and source high-quality leads within accounts, taking over from the CEO.

Leverage existing Master Service Agreements (MSAs) and Enterprise Level Agreements to secure Statements of Work (SOWs) and achieve targeted account growth.

Foster and expand relationships within accounts, including procurement, to proactively respond to RFPs.

Develop comprehensive account growth plans and effectively map out key pharma accounts.

Collaborate with key Acclinate team members, such as the CEO, CDO, Chief Medical Lead, Marketing, and Sr. Project Manager, providing weekly updates and seeking support for account growth initiatives.
Job Requirements:
Proven experience in a similar role, such as Client Success Manager or Key Account Manager, within the pharma industry.

Exceptional relationship-building skills, allowing you to establish trust and credibility with clients.

Results-driven mindset with a focus on achieving key performance indicators.

Proficiency in using CRM tools to manage accounts and devise effective growth strategies.

Willingness to travel as needed for client meetings.

Excellent written and verbal communication skills.

A collaborative mindset while being an individual contributor.

Bachelor's degree in a related field (e.g., pharmaceutical sciences, life sciences, business, or similar).

Strong organizational skills, enabling you to promptly respond to client needs and effectively manage multiple client accounts simultaneously.

Ability to thrive in a fast-paced startup environment.
Compensation and Benefits:
Competitive salary based on experience

Company equity

22 paid holidays

Educational stipend

Technology allowance

Health, dental, and vision insurance (company pays half of the premiums)

Paid time off
Apply now to become our Client Success & Key Account Manager and make a significant impact on the success of Acclinate and the satisfaction of our valued clients.