Want to just apply to join our team?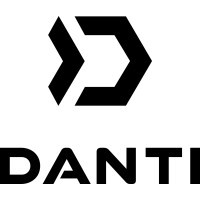 Danti
Remote
Posted on Tuesday, October 10, 2023
Company Overview
At Danti, we are building a search engine to enable users across the world to access all of the information being generated across our physical Earth. Sensing technologies like satellites, drones, 3D scanners etc. and various analytics continue to build information across the Earth, non-expert users are to this day unable to tap into the utility of these products due to being forced to use highly complex software. We are driven and aim to change that. The industry has finally advanced to where technologies are mature enough for us to bring this data to a much wider market in a simple, easy to understand way. Join us in enabling the future of how businesses, consumers and governments answer questions about what is happening across the physical world!
Our Mission
To make data across our planet searchable, discoverable and usable by anyone with a simple question to answer. We are focused on developing cutting edge technologies in the areas of data indexing, correlation and search so that you can search the Earth as you search the web.
Just interested in joining us? Feel free to submit your info and we can consider you for general roles as we grow!
What we can provide
●
Competitive compensation, including company equity to ensure you can share in the success of your work
●
Opportunity to change how Individuals, Businesses, and Governments interact with Earth data
●
Fun, collaborative work environment that is hybrid (remote / onsite)
●
Fast paced startup environment
●
Lots of personal responsibility, opportunities for growth and learning
This very exciting opportunity to join a new company at an early stage that will reward you with a ton of experience, positive collaborative team oriented culture, and significant equity stake in the company. If you value learning, developing products that have real impact on our world, and working with a positive collaborative time along the way then this is the place for you!