VP, Fuel Sales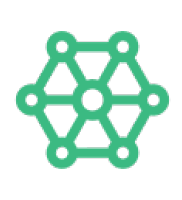 Relay Payments
Sales & Business Development
Atlanta, GA, USA
Posted on Thursday, May 4, 2023
[Atlanta, GA - Hybrid]
About Relay Payments
Relay Payments is a venture-backed startup, building a contactless payment network in the transportation and logistics industry. Our mission drives everything we do! The transportation and logistics industry has continued to run on cash and checks since the 1970s. Relay Payments is spearheading the modernization of payments, pushing the industry into the 21st century. We work with the largest Carriers, Freight Brokers, and 3PLs in the United States who care about their Drivers, and help ensure that their products get to shelves quickly for consumer consumption.
About The Role
We are looking for an experienced sales leader to scale our sales organization and build a new team for a new product line. In this role, you will work closely with the founders to help drive revenue for the organization. This is a quota-carrying sales position that plays an integral role in the success of the company as a whole. The ideal candidate brings a metrics driven approach and loves building relationships across the organization and with our customers. Our Sales team is collaborative and celebrates individual success as team wins, fostering an engaging and fun environment for those who enjoy quick feedback loops and a defined career path.
Recruit, retain, inspire, and develop top talent as we scale the organization

Build and close a robust pipeline of aligned customers across the trucking ecosystem

Develop a keen sense of prospects' pain points, and think creatively on how to position and pitch Relay to meet them where they are

Apply exceptional sales presentation planning and execution to rigorously identify, qualify, and close new customers

Run experiments to optimize pipeline development and deal closure with the ability to pivot based on results & successes

Handle objections and engage prospects; identify key decision makers at target customers and initiate sales communication

Learn and maintain in-depth knowledge of Relay's products along with industry trends

Work collaboratively with product managers, marketing, and customer success to drive inbound leads and manage and upsell existing customers
About You
At least 12+ years of sales management and closing experience in either fuel sales or fuel card sales

Worked with a large variety of companies and deal sizes ranging from SMB to Enterprise, including complex and simple sales

Experienced in hiring and training in fast-paced inside and outside sales environments

Experienced in building and structuring territories and compensation plans

Possess outstanding team time management, motivational, and organizational skills

In-depth understanding of the sales administrative process

Highly proficient in Salesforce, Insight Squared, Marketo, Excel, and other tools used in the sales technology stack

Superb quantitative and data analysis skills
Our Core Values
Invent the Future

- We embrace the spirit of invention, the idea that there's always a better way. Together we dream big, fail fast, drive forward, and find creative solutions where others see roadblocks. We prize grit, resilience and speed as we work to transform our industry and to move it into the future.




Own the Work

-

Our work is a source of personal pride and fulfillment. We're here because we relish a challenge and enjoy the exercise of proactively identifying and solving problems. We understand the power of accountability and are in constant pursuit of "more and better" for our customers, our partners and ourselves.




We're in it Together

- We're all in, committed to, and driven by our shared ambition and vision; we understand that alignment and collaboration are imperative. We set aside our ego to actively sync with one another, becoming greater than the sum of our parts. We are consistently open and generous with information, clear, concise and direct in our communication.
Why Relay Payments
This is a game-changing chance to join one of Atlanta's best-funded, most well-positioned fintech start-ups.

We are generously sharing equity in the company - everyone's an owner!

We invest in your future with our 401K match program and personal/professional development funds.

Do what's best for your mental, physical and emotional health with our "Unlimited/Be Reasonable" PTO policy.

We offer competitive benefits including medical, dental and vision insurance.

And lots, lots more!
Relay Payments is an equal opportunity employer. At Relay Payments, we make all employment decisions, which include hiring, promoting, transferring, demoting, evaluating, compensating and separating, without regard to sex, sexual orientation, gender identity, race, color, religion, age, national origin, pregnancy, citizenship, disability, service in the uniform services, or any other classification protected by federal, state or local law.